Updates for Summer 2020
We are evaluating our procedures to protect the health of campers, staff, and parents and to stay in line with the latest CDC and governmental guidelines. We'll summarize our updates here and expand on them in the post as we have them.
Because of increased disinfecting practices, we will not be sorting and delivering camper mail this year. All camper mail must be put in a camper's trunk at the start of the week.

Drop-off procedures will be different this year. See our opening day guide for more details. We're encouraging people to limit the number of people and pets they are bringing to camp for drop-off.

Theme nights and other activities will be modified as needed to stay in line with CDC and government guidelines

Curious what we're doing to keep campers and staff healthy? We've got all the details here.
Camp is just around the corner, and we're here to help! Here's everything you need to know to make sure your camper is totally ready for their week at Pine Cove (and you are too!). Let's do this!
Packing & Theme Nights
We've made the list – now you can check it twice. Look over your packing list for the week, and pay attention to the items we'd rather you leave at home. We've made packing easy with this in-depth guide of our favorite tips and tricks. Note that there are some specific guidelines around medications (like they must be in their original packaging), so make sure to read our guide closely.
Don't forget about the most fun thing to pack: theme night costumes! Check out the descriptions here, read through our theme nights guide, and then head over to our specially curated Pinterest boards full of the costume inspiration you've been looking for.
Forms
If you haven't already, fill out your profile and health forms now. It won't take long, and it will help us know how to best serve your camper! The deadline to fill these out is the Sunday before you come, but better late than never! If they aren't complete, you will be required to fill them out when you arrive, so skip the line and do them online.
Camper Mail
Campers love mail, and we do too! This year, because of increased disinfecting practices, we are not sorting and delivering mail to campers. All letters and packages must be in their trunk at the start of the week. We're only accepting packages through the mail for emergency forgotten items. Check out our guide to camper mail for all the details about camper mail, care packages, and even digital mail!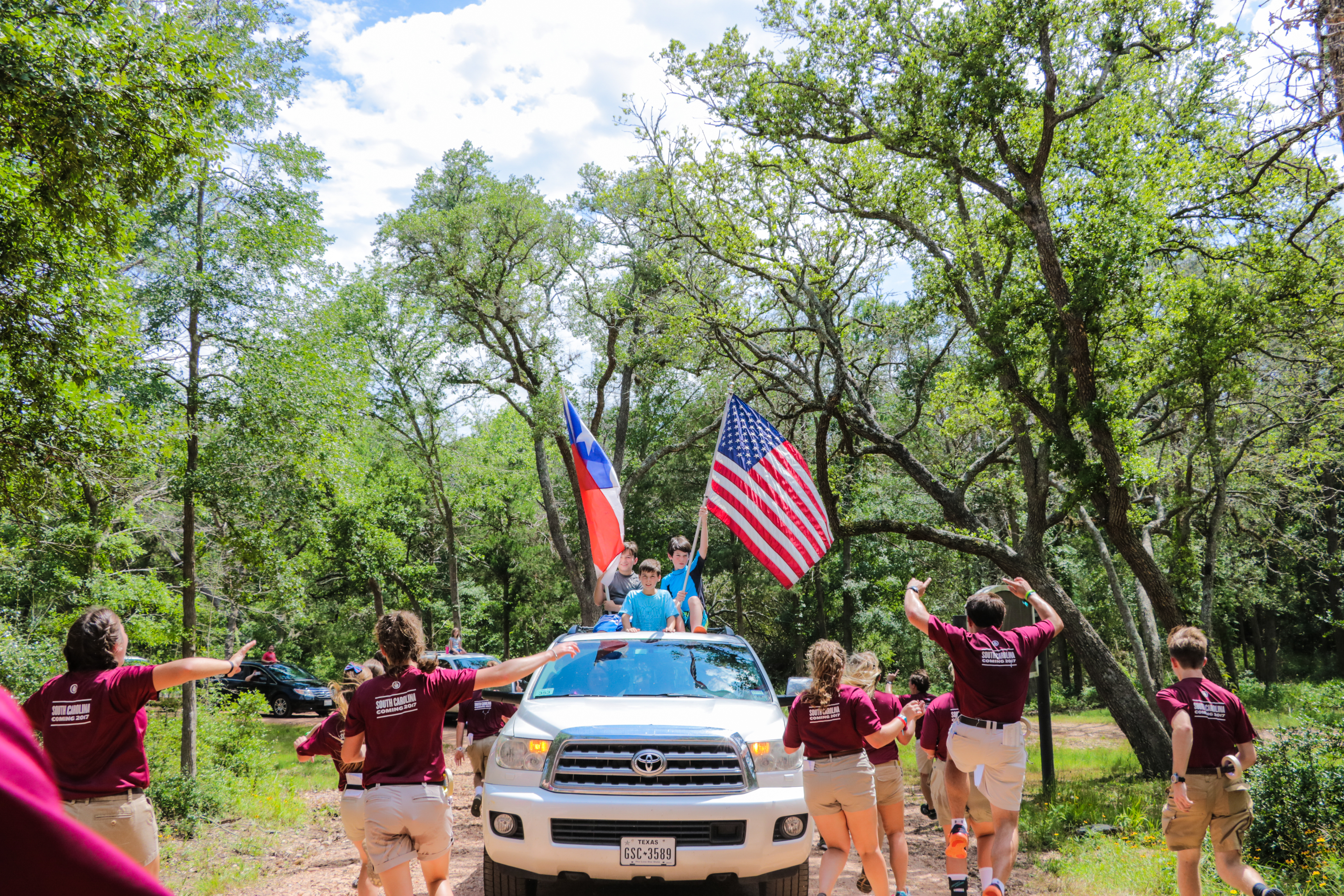 Download the App & Follow Us
Did we mention digital mail? With Pine Cove's CampLife app, you can experience each day of camp right along with your camper, thanks to tagged photos and videos, handwritten letters from your camper viewed right on your phone, and much more! Download CampLife now and you'll be ready for a front row seat to every day at camp!
Looking for more? Follow your camp on Facebook, Instagram, and Twitter for additional photos and updates.
Camp Store
Make sure to log in and either decline or put some money in your camper's camp store account. Not sure what the camp store is? We've got your back. Check out our in-depth guide here.
Drop-Off
Check and double-check your drop-off time and address so you won't miss even a minute of the fun! We're modifying our drop off procedures – including an express drop off option – so read through our helpful guide to dominating drop-off for all the details.
Listen Along
Want to get into the camp mood a little early? Or want to enjoy some camp on your own while your camper is gone? Check out our podcast! We took the life and fun of camp and put it into your headphones (or maybe car stereo). With insightful interviews, outrageous camp games, and unexpected surprises, you'll get to experience a little bit of camp wherever you are.